I don't know about you, but around here, at the beginning of each year, I tend to get the itch to organize anc clean. Get things in order. De-clutter. De-junk. Just get rid of stuff. I've had it bad this year. On New Year's Day, we spent a good chunk of the day, going through an entire room full of storage. This resulted in an entire SUV full of stuff to donate. It felt SO good to get rid of some things, but I still have the itch. Today, I want to share with you 20 Organization & Cleaning Tips for around your home, and some ideas for helping to stay organized and on top of it all (which I am not good at!), I just hope these will help me to be better! 🙂
I love the idea of using a binder to stay organized. Having everything at your fingertips. Laura's Crafty Life shows you how to Set Up a Home Management Binder and also has printables to go along with it,
Here is another way to use a binder as well. Thirty Handmade Days shows us how to Use Binders to Organzie Your Life.
Part of being organized is having your children help with the chores. This Simple Chore System is one I used in the Summertime, but it is still working.
To go along with the Chore Chart is the Get the Laundry Done Board.  This helped my boys to learn how to do laundry, along with keeping up on the laundry!
Something that I seem to always struggle with is keeping up with the day to day chores, to keep the house looking clean. This Daily Cleaning List from Simply Kierste is just what I need.
Do you struggle with knowing where to start when it comes to cleaning and organizing? This list makes it sound so easy. All you need is 15 minutes each day for a month!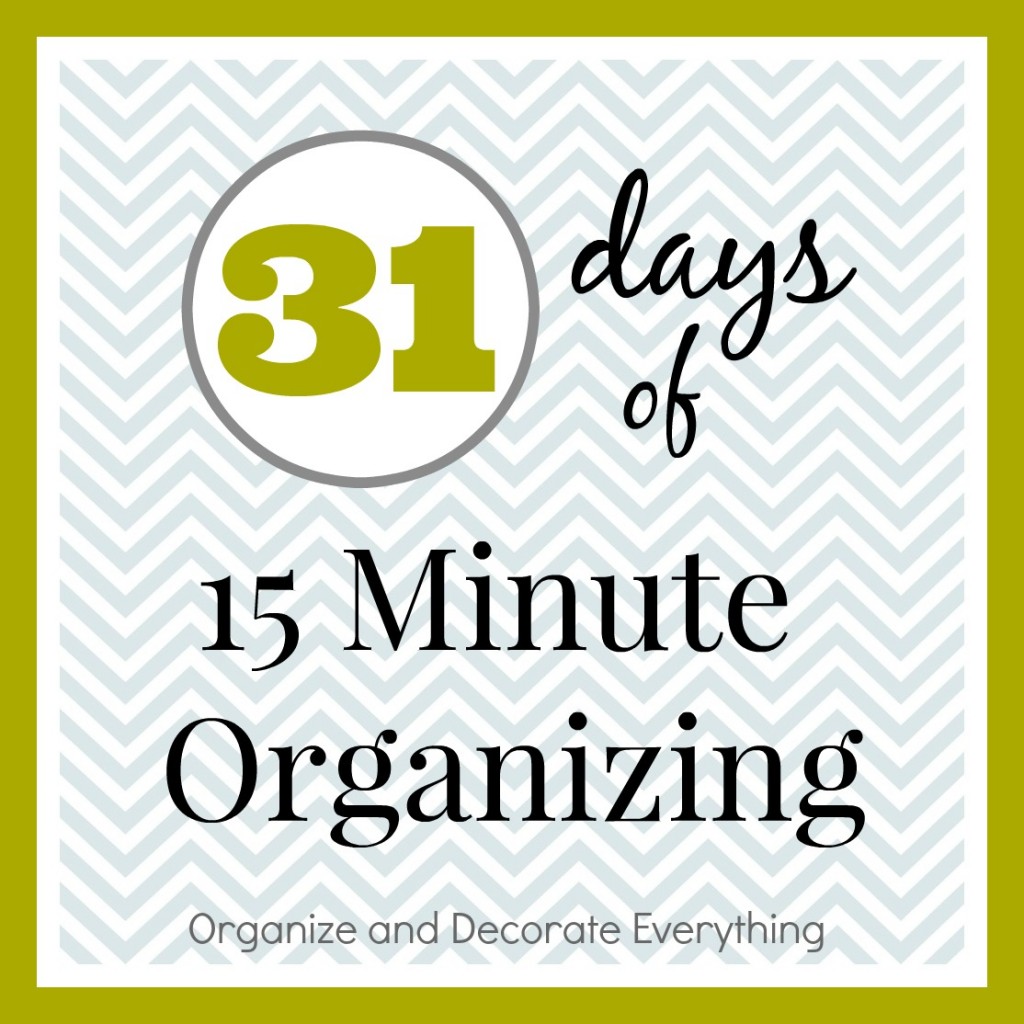 Here are some other great tips on how and where to start from Simply Kierste.
Closets! Closets seem so hard to keep clean, at least at our house. Clothes closets, linen closets, game closets, bathroom closets, coat closets, I just can't seem to keep them clean and organized. Laura's Crafty Life has some great tips for Organizing the Linen Closet.
Laura also has some great tips for Cleaning out the Bedroom Closets. I SOOO need to do this!
Leanne from Organize and Decorate Everything also has great tips for Organizing the Master Closet.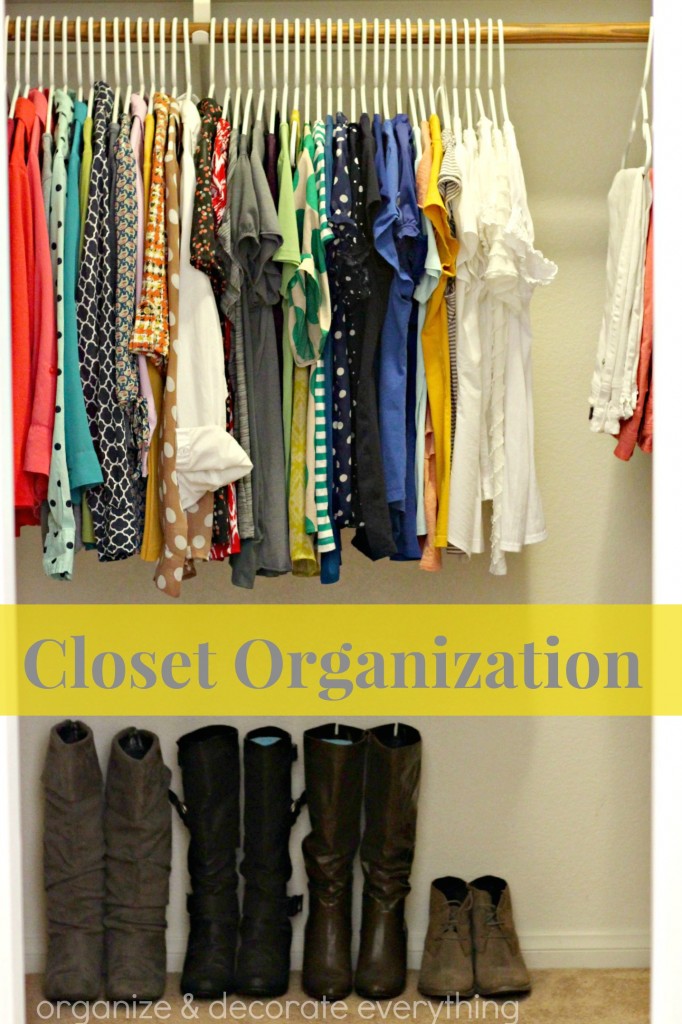 All four of my boys share one room, and they share it with their toys. If I had somewhere else to put all the toys, I would, but I don't right now. I love the ideas that are shared at Kids Activity Blog, about 3 boys sharing 1 room, and keeping it organized.
Leanne is always sharing great ideas for organization. I love this one of Great Tips to Get Any Space in Your Home Organzied!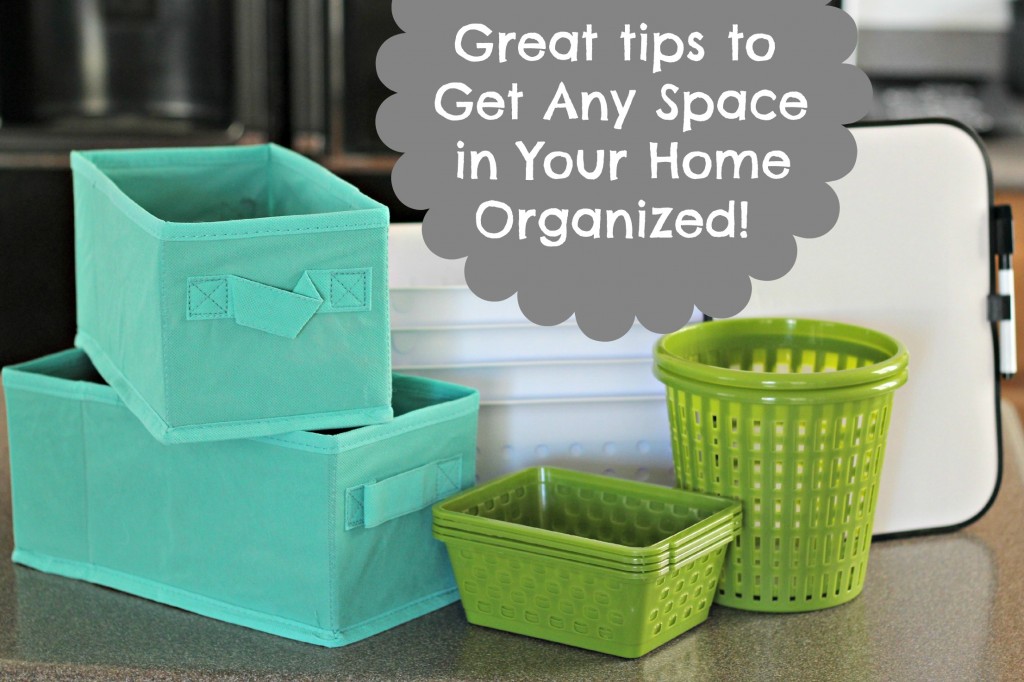 How about the Kitchen. My kitchen can always use more organization. Laura shares how to Purge and Organize your Kitchen.
Planning out your dinner plan always helps keep you organized. Check out this Menu Board to help keep on top of dinner!
Under the kitchen sink. This is something that I really need to work on! See the tips that Leanne shares on how to Organize Under the Kitchen Sink.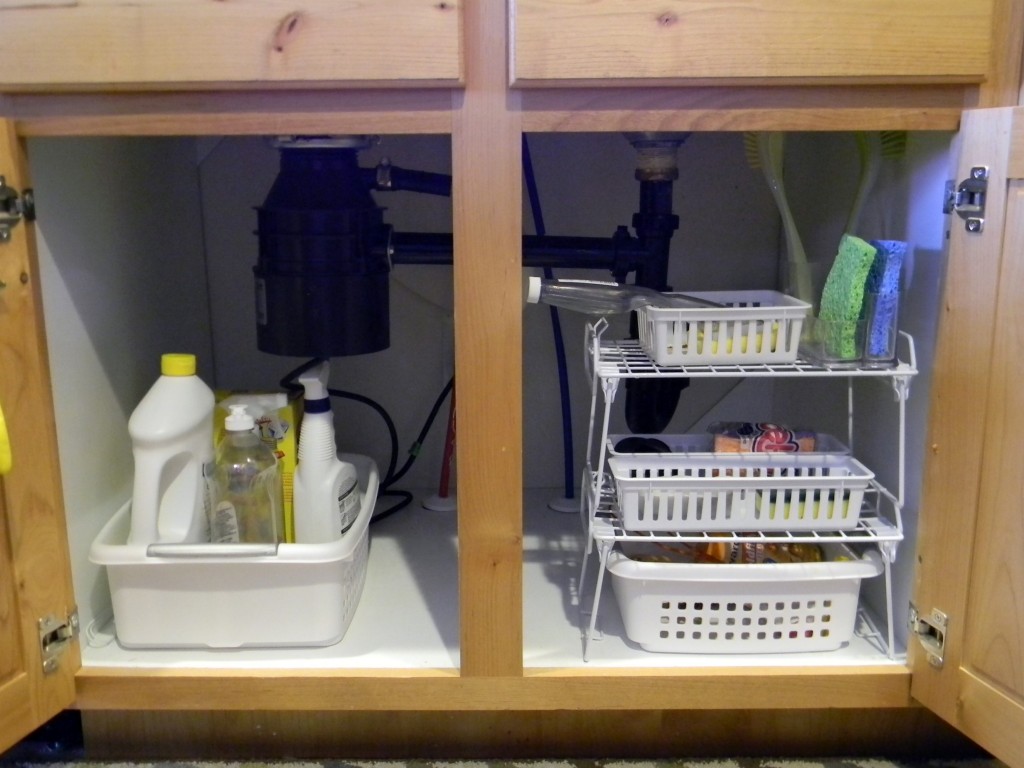 When it comes to creating, I get pretty messy. Here are a few tips for keeping the crafting spaces and supplies under control.
Here are some storage supplies that I use in My Creative Space.
Leanne also has some great ideas for keeping the craft supplies under control.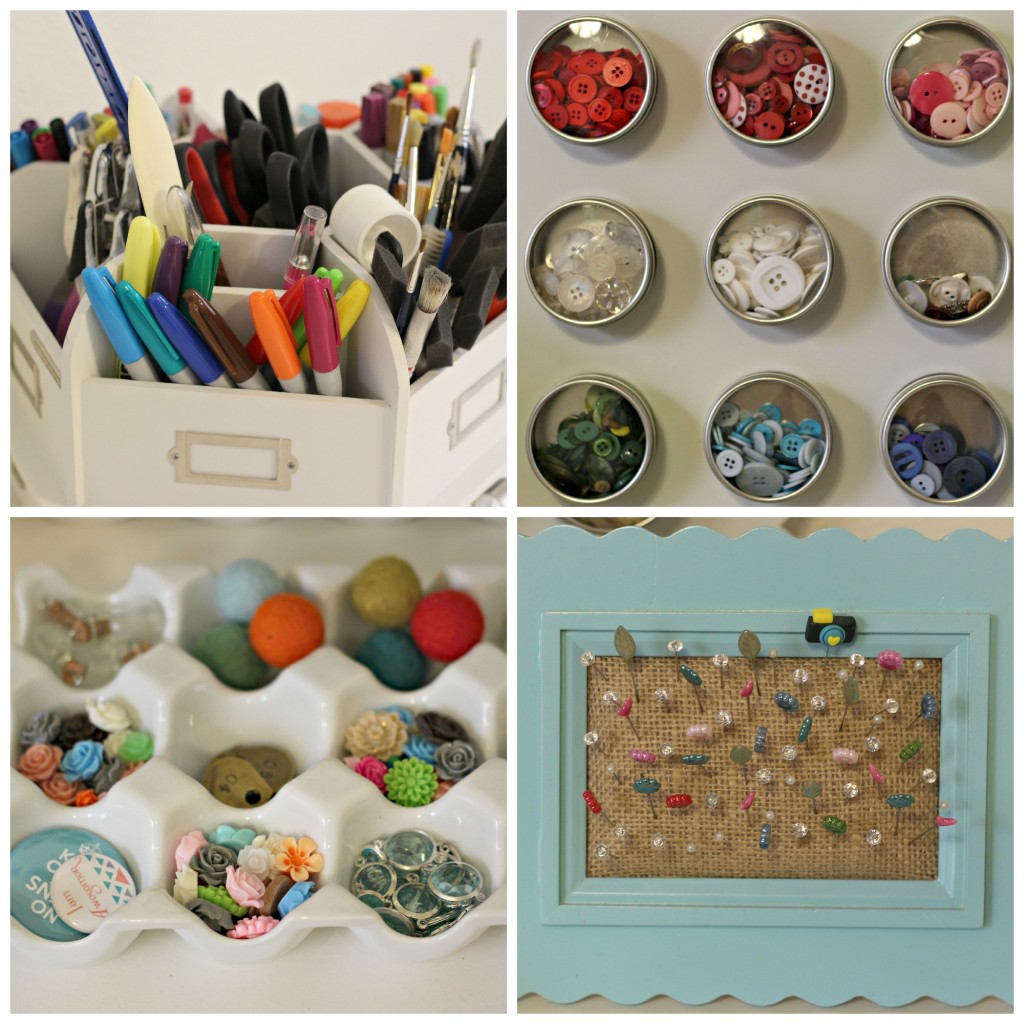 I love the way that Laura stores her ribbon! Makes it so easy to see what ribbon you have and keeps it nicely in a box.
Do you have cords in your craft space or near your desk? How about anywhere else in the house. This is such a great idea, and cheap too! Our Thrify Ideas shared this great tip for Organizing Cords.
Not only do we need to stay organized at home, but how about on the go? Tech 4 Moms has a list of some great apps to help keep you organized.
I hope you've enjoyed this list, and hope that you are better about staying organized that I am!